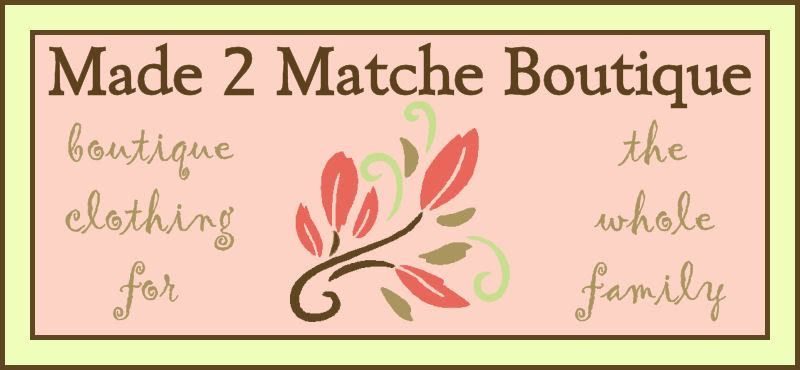 Home * Matching * Baby Boy * Baby Girl * Accessories * Cart

About Us
---
Hello and welcome to our online store where your satisfaction is always guaranted.
My name is Gina Gerot-Groh, owner of Made 2 Matche. I have been selling online for well over 2 years now and have been in the fashion industry for over 15 years. I started my role in the fashion industry on the catwalk and now I've continued the trend as a designer.
We have also partnered with Zulily and will be showcasing many of our items not currently in our store. If you would like to know when we will be having our next Zulily event you can register at www.zulily.com. Search Made 2 Matche and ask for a notification from our page.
All items come packaged with care, complete with washing instructions, and hangtag. Custom orders are welcome please contact us for a pricing quote.
We thank you for stopping by today and hope you will return soon as the world of fashion is ever changing, and new designs are published monthly.

Join our mailing list.
---


About Us * Contact us * Blog * Etsy Auctions

This site was designed, created and maintained by www.kustomkidsboutique.com
copying of any kind is prohibited.